Yesterday was a perfect fall day. My sweater was just warm enough against the slight chill, the leaves were crunchy underfoot, the air smelled faintly of earth and cinnamon, the light was dim and moody. I nobly achieved all most of what I set out to do in the afternoon: grading a batch of papers, sending out some important e-mails, moseying on over to the administration building about registration, going to the bank, pretending I'd showered, etc. Both the student at the registrar's office and the bank teller asked me about my upcoming Thanksgiving plans, and I was able to respond with all the joy in my heart that I'm going home to Michigan. I played John Mayer's Born and Raised (an album I came to love somewhere in the middle of Iowa on a summer roadtrip) as I took an evening drive to the Orem Public Library. I donated $20 to the library in exchange for their letting me keep all my checked-out materials an extra two or three weeks. (It's a wonder they haven't revoked my library card after lo these four years of nothing but overdue books.) I'm glad my Barefoot Contessa cookbook still wasn't due for another week or so; I've been meaning to try her rosemary white bean soup and caramelized butternut squash, just to name a couple. In the courtyard between the fiction wing and the audiovisual wing, I saw two young children racing down a hill on their stomachs. The stars are coming out much earlier now that we're not saving daylight anymore.
One of my favorite things about the library is looking at the Staff Picks shelves. A mysterious library worker named Eliot (whom I have yet to meet and/or thank in person and/or marry) has changed my life more than once with his recommendations, not the least of which was my haphazard decision to pick up The History of Love from off his shelf in early 2010. (Please go read that book if you haven't already. Just do it. For Eliot.) As I passed those beloved shelves last night, each of them beckoning me and tempting me to read something notforschool, I had a thought: What would I pick? If I had the exquisite privilege of being a librarian with such a shelf, what would go on it? Obviously, my choices would change over time to reflect mood and season and new discoveries. But what would I choose right now?
I have given this a little thought and have decided to let you in on it. Since I am known to check out (and subsequently return late) books, DVDs, and CDs from the Orem Public Library, I will give a handful of Staff Picks for each category. The unifying theme is "me right now" (which is, more or less, autumn).
1.
Wuthering Heights
by Emily Bront
ë
Moody. Dark. Romantic. Wuthering. It's everything you want in an autumn read, really. The protagonist is a volatile orphan named Heathcliff who falls in love with his childhood friend Catherine. He lives on a lonely estate in the moorlands called Thrushcross Grange. I'm not sure it gets more decidedly autumnal than that. I have really sweet memories of reading this on a cool Saturday morning in November 2010, wrapped in a comforter and daydreaming about hot cider. Yeah, it's that kind of book.
2. The Great Gatsby by F. Scott Fitzgerald
I recently read this book for the second time and was amazed at how much I enjoyed the experience. Gatsby isn't just for high schoolers! Who would have thought? Seriously. It's for everyone who loves beautiful, lyrical prose and a story that captures the spirit of a bygone era. To say nothing of the fact that the novel really is suited to autumnal weather and all it represents. Read more about it in my GoodReads review.
3. The Name of the Rose by Umberto Eco
Monks. Monasteries. Murder. Need I say more? The novel is long, but it is well worth your time. Bonus points if you have a fireplace in front of which to enjoy this historical murder mystery.
Honorable Mentions for Books: Pale Fire, The Big Book of Soups & Stews
4. The Secret Garden (1993)
This movie was a major part of my childhood. I watched it again last week for the first time in years. I marveled. I cried. The cinematography is gorgeous, the themes are timeless and beautiful, the music is haunting. You will fall in love when you watch it. I'm not even sure with whom or what: Dicken? (I'll admit, I had a crush on him as a young'un.) The fanciful wonder of childhood? The world in all its beauty? Probably all of the above. Just trust me, you'll fall in love.
5. Annie Hall (1977)
Always a winner in my book (er, DVD player). A non-linear love story, both funny and heartbreaking in real ways. Per usual, Woody Allen really delivers on the witty dialogue, creative technique, and memorable scenes. Something about the 1970's academic sensibilities and the New York City setting make this a good choice for a Saturday afternoon in autumn.
6. Dead Poets Society (1989)
The New England boarding school milieu practically begs you to watch this in the fall. Look at all those matching crimson sweaters! Also, this happens to be one of my favorite films of all time. You really can't beat a story about a group of boys who go out into the woods because they want to live deliberately, to "live deep and suck out all the marrow of life"
—
in other words, read poetry. And live it. (Umm, marry me today?)
Honorable Mentions for Movies: October Sky, Big Fish
7. Early in the Morning, James Vincent McMorrow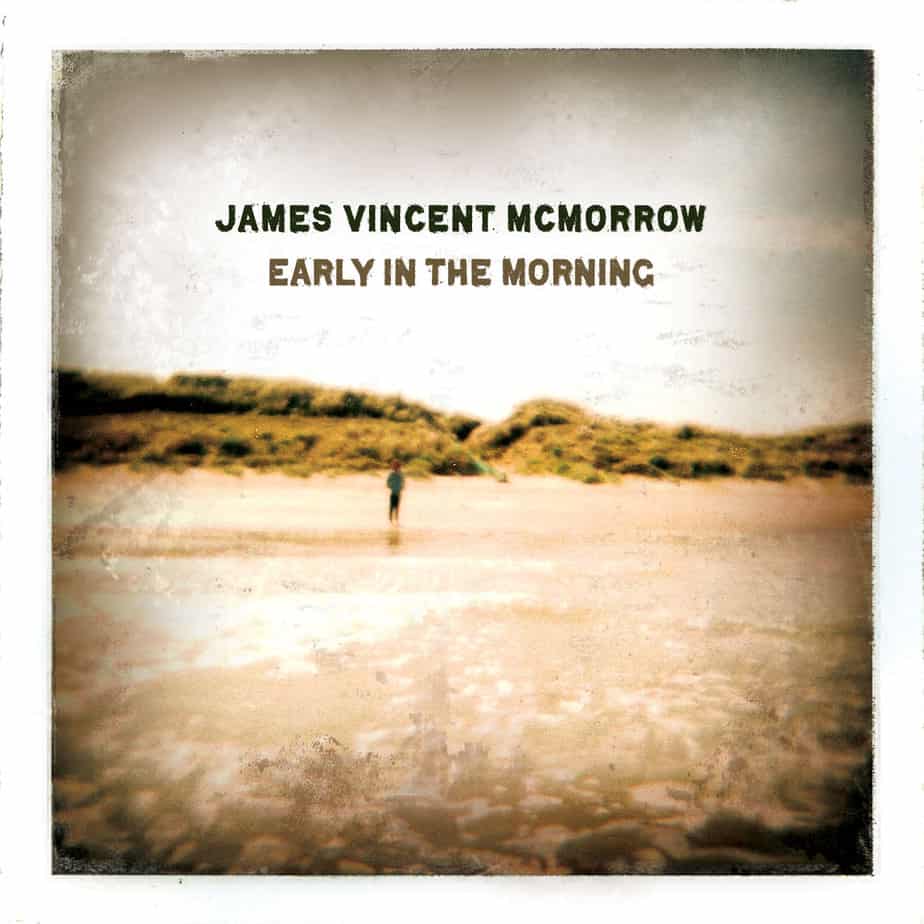 This whole album is gorgeous and haunting. McMorrow's voice is tender and reveals an old soul. You really can't go wrong spending an autumn morning with him. I especially love "Hear the Noise that Moves So Soft and Low," "This Old Dark Machine," "Early in the Morning, I'll Come Calling," and "Down the Burning Ropes."
8. Fleet Foxes, Fleet Foxes
If God hadn't invented autumn, Fleet Foxes would have. Their music has all the moody nostalgia you could ask for: melodies that respond to your ancient memory, that sing to you from the dust. I could likewise recommend the record Hopelessness Blues, but their self-titled album was my first love and it features unmistakably autumnal songs of longing such as "Blue Ridge Mountains," "Tiger Mountain Peasant Song," "Oliver James," and... oh yeah, all of them. Fleet Foxes are a staple in my collection, but they are especially suited to this time o' the year.
9. Live at Blues Alley, Eva Cassidy
Eva Cassidy is one of those musicians with an aura of mystique from having died too young. She was not able to develop her career as fully as many of us would have liked, but this live performance recording from just before her passing is a true treasure and something to have in your collection if you like blues or folk or jazz or beautiful voices and souls. Notable autumn tracks include: "Tall Trees in Georgia," "Fields of Gold," and "Autumn Leaves." If you're anything like me, some of the songs on this album will really stick in your ribcage.
10. Portrait in Jazz, Bill Evans Trio
Bill Evans is one of those musicians who can break your heart and restore it again in one fell swoop (I'm always big on that). His music was my inspiration as I started writing my November novel. (!!!) "When I Fall In Love" is especially me right now. I'm always falling in love. With everything. And Bill understands.
Honorable Mentions for Music: Fleetwood Mac's Rumours, anything by Bon Iver (who are we kidding?)
There you have it: a few seasonal favorites of mine that have been following me around of late and inspiring me. So, tell me. What's on your Staff Picks shelf? (No, seriously. I'd love recommendations. And it's kind of a fun thought experiment for a sweet drizzly morning like this.)