Remember my Staff Picks entry from back in November? Well, lest you think I only occasionally fantasize about working at libraries and bookstores and all the exquisite privileges that come with such a dreamjob, let me set the record straight with another Staff Picks shelf, this time for my favorites of 2012.
Music
I have looked at a few "Best of 2012" lists for the albums released this year and have been mostly disappointed. Does anyone actually listen to the Japandroids? And who is Miguel? Or Frank Ocean? It seems as though a lot of these lists have a vested interest in looking really eclectic and cultured (if sub-cultured), so they throw in garage bands and amateurish R&B to round things out. I was really surprised at the absence of certain really good releases I've heard this year. But this isn't a Best Of list, it's just my personal favorites from the year. So without further ado:
Adventures In Your Own Backyard by Patrick Watson
This is probably my favorite discovery of the year. Patrick Watson and his crew know how to deliver sweet little songs that are creative and layered. Favorite tracks: "Lighthouse," "Into Giants," "Quiet Crowd," and the title track, "Adventures In Your Own Backyard." I spent many hours grading this semester with this album as my soundtrack. I'm looking forward to listening to it under more pleasant conditions in 2013.


Loveblood by King Charles
King Charles may also weigh in as my biggest crush of the whole year. His persona is so bizarre (one critic referred to his look as a cross between a French duke and a root vegetable), yet it makes so much sense. He is like a crude Roi Soleil come to haunt us in the 21st century. The general reception of this album is mixed, so I'll just tell you what I think: it's a lot of fun. In fact, it's the album I wish Mika would have released this year. A lot of people want to pigeonhole King Charles into that painfully boring category of "indie pop," but I think the music is way too catchy for that. Favorite tracks: "Mississippi Isabel," "Ivory Road," "The Brightest Lights."
Break It Yourself by Andrew Bird
This is Andrew Bird we're talking about here. Trust me. Trust him. Favorites: "Danse Caribe," "Lazy Projector," "Near Death Experience Experience," "Lusitania" (love him most when he's whistling), "Belles."
Radio Music Society by Esperanza Spalding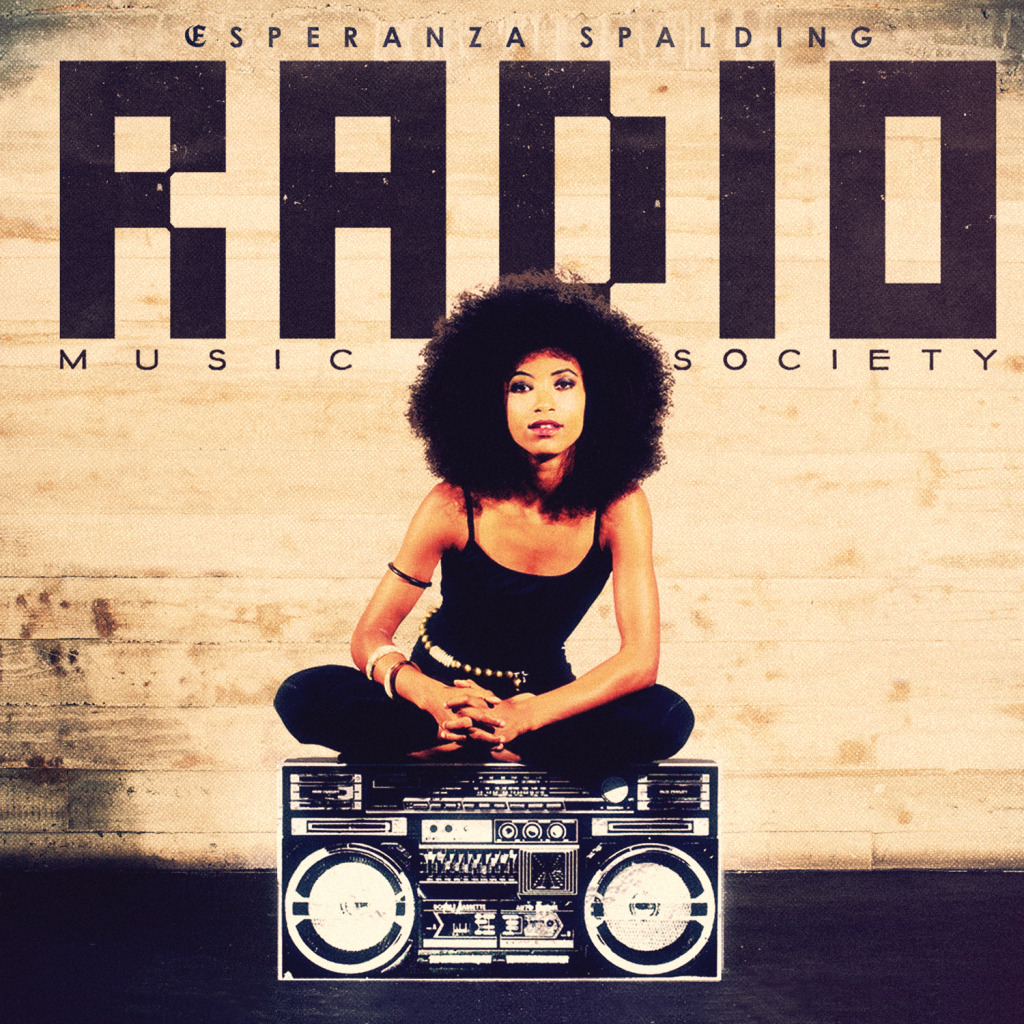 I have yet to love any of her albums as much as I did her debut, Esperanza, but girl keeps making good music. Tracks like "Radio Song" and "Black Gold" set this album apart as being slightly more radio-friendly or generally palatable than previous releases. All the same, she hasn't lost my attention yet. Favorite tracks: "Crowned & Kissed," "I Can't Help It," and "City of Roses."
Love is a Four-Letter Word by Jason Mraz
It wouldn't even be fair to call Jason Mraz my guilty pleasure; I sincerely believe that he's talented and that, when he isn't trying too hard to impress the fan-base he created with the release of "I'm Yours" ca. 2008, he's a creative songwriter and an almost unmatched performer in terms of his energy and improvisational abilities. This album is not consistently brilliant, but it has so many moments that shine like little revelations. The whole tenor of the album has to do with the art of living abundantly, which we come to learn is almost indistinguishable from the gift of loving abundantly. Favorites: "93 Million Miles" (I seriously listened to that about a dozen times on the evening I purchased the album), "Be Honest," "The World As I See It," and "5/6." (Read my more extensive review of the album on Amazon.)
Born & Raised by John Mayer
To follow 2012's running theme of "Not my favorite by this artist," Born & Raised is far from John Mayer at his finest. But I'd be lying if I said anything other than that I fell in love with this album while driving by myself eastbound down I-80 through the fields of Iowa. John Mayer is one of those musicians I love all the more for his story. He was in a rocky place as he started working on this album, but you can tell that he sort of found his footing in the process of laying down these tracks. And somehow, as a result, I had an awakening of my own when I finally let this blasted little country album grow on me. Favorites: "Queen of California," "Something Like Olivia" (mmm, some blues), "Born and Raised," "If I Ever Get Around to Living" (this one reminds me of "83" from Room for Squares), "A Face to Call Home" (tears, okay?).
Notable Mentions Because I Love These Guys and Want Their Music to Keep Being Wonderful:
The Absence by Melody Gardot
The Origin of Love by Mika (c'mon dude, pull it together)
Movies
My favorite theatrical releases from the year.
Moonrise Kingdom
(Saw it with: darling Rebekah Allred)
Sweet little film from Wes Anderson. The children-and-birds-and-wilderness-and-Boy-Scouts-in-the-60s aesthetic really did it for me, and I loved Alexandre Desplat and Benjamin Britten on the soundtrack.
Beasts of the Southern Wild
(Saw it with: the venerable Patrick and Philip)
I wouldn't recommend it to just anyone. It had a sort of awful sorrow to it, but it was beautiful in its ugliness and I was moved.
The Perks of Being a Wallflower
(Saw it with: Emily, the perfect friend for the occasion)
This book was wonderful and haunting to me as a teenager. Who knows what I'd think of it now, but I was a sucker for this movie all the same.



Wreck-It Ralph
(Saw it with: my amazing siblings Bradford, Sarah, and Dan)
So cute. I just loved this one because it was lovable. Also, it might be worth it to go see it just for the incredible Disney short that premieres before the film.
The Words
(Saw it: on its DVD release day with my family)
I'm a sucker for plagiarism as a metaphor. This is a smart film, and literary.
Les Misérables
(Saw it: on Christmas day with my family)
I love this story. What more can I say?
Notable Mention Because I Saw Only Half of this Film But Really Enjoyed it:
Salmon Fishing in the Yemen
Books
Who are we kidding? I don't read.
But actually, it's true that I probably didn't read anything published in 2012. So instead, I will leave you with my favorite book (which is also my favorite favorite) of the year in the hopes that you'll read it and be changed as I was:

Gilead by Marilynne Robinson
I'll undoubtedly write about this time and time again on the blog, so suffice it to say for now that my year wouldn't have been the same without it.
Let me know if you heard, saw, or read anything this year that I should know about. May you all have the most wonderful ringing-in of the New Year with the loveliest people you know this evening. That's what I'll be doing.